The You-Got-This Tote
BE EMPOWERED TO REACH YOUR DREAMS

This bag is part of our Dare to Leap Kit, with BDJ X Gouache Collaboration this is the perfect partner as you achieve your career goals. This bag can fit all the essentials you need as you hassle on.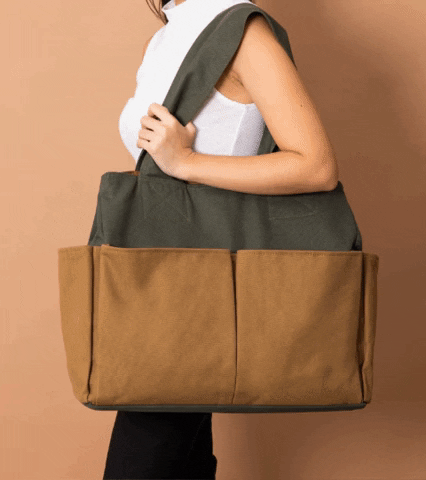 Made by Gouache, Gouache supports displaced craftsmen from Marikina and Cogeo Rizal. These are families of skilled artisans who have been in the bag-making industry for generations but have now found it very difficult to compete for projects in the midst of globalization.


FEATURES:


HIGH-QUALITY: Made of quality materials that are highly durable and long-lasting. Can withstand the wear and tear of everyday use.


SPACIOUS DESIGN: With an ergonomic design that lets you easily store and access all your daily necessities.

SPECIFICATIONS:
Bag Ext Size: 20in Width x 24in Height
Bag Int Size: 14in Depth x 20in Lenght x 17in Width
No. of Pockets: 5 Bag Pockets


PACKAGE INCLUDES:

NOTE: Shipping of items will start in October 2022.
This bag can only be bought separately if you bought any of the Dare to Dream Kit
All buyers who did not buy a Dare to Dream Kit will automatically be canceled.

Let customers speak for us