Quest Finance Filler
HAVE YOU EVER WONDERED HOW TO SECURE YOUR FUTURE FINANCIALLY?
No worries, this filler will help guide you in the simplest way possible by considering life insurance as a type of protection and financial strategy.



A finance filler that will help you be guided when getting your life insurance. Written by Camille Go and Marian Uy. Their experience and expertise will guide you in securing your life and future. Taking notes after you read is the best way to learn! Do that both in Quest Finance Filler!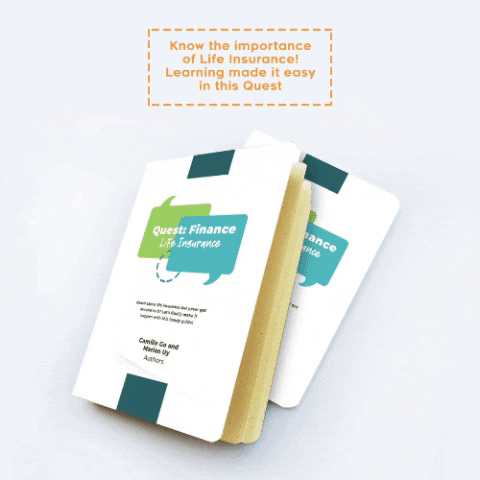 FEATURES:


STEP BY STEP PROCESS: Quest Finance Filler will give you a 10-step guide to getting your life insurance. (See Why you Need this Tab for full steps)


VERSATILE: You can attach it to your quest journal or any travel journal or as a standalone finance notebook


MADE WITH YOU IN MIND: As we always aspire to help you achieve a life that you deserve, we hope that this quest filler can help guide you one step closer to that goal



SPECIFICATIONS:

Kraft cover  with rounded corners​
100gsm cream paper inside pages​​
80 pages

PACKAGE INCLUDES:

Let customers speak for us