Fearlessly Different: FREE Dried Flower Stickers
Bundle up and away with this two-for-one deal! This bundle includes BDJ Notebook and a Dare to Be Workbook PLUS you'll get one set of Dried Flower design stickers for FREE! Now is the time to shift your mindset through self-reflection and encourage yourself to think about how you can add more joy and fun to your daily life.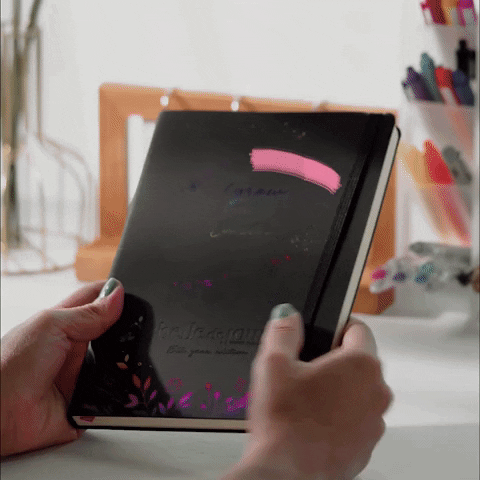 DAIRY KEEPING: Keeping track of events, appointments and due dates will ensure you're always ahead of time and you'll be able to feel more confident and less stressed.


IMPROVE SELF-AWARENESS:

 

The workbook has different fun and meaningful activities that can help you improve your inner self and increase self-awareness.


EASY TO USE: The workbook is an easy-to-use guide that will help you look inward and find the courage, creativity, and gratefulness necessary in order to create the life of your dreams.
PACKAGE INCLUDES:

1 BDJ Holo Notebook
1 Dare to Be Workbook
1 Set of Dried Flower Stickers (FREE)
Let customers speak for us