Dare to be Rise (Career Goal)
ARE YOU READY TO CLAIM THE TOP SPOT ON THE CAREER LADDER?

Are you keen on leveling up at your job, whether it's by taking a course or landing a higher position? Have you been craving a new challenge at work? There's no limit to what you can accomplish in your career. Stop playing small and start embracing your greatness!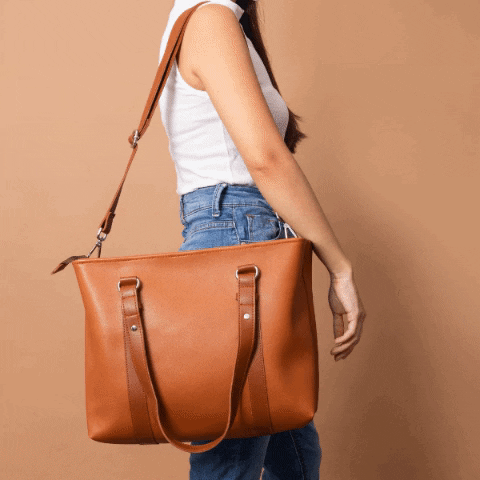 BE THE CEO OF YOUR CAREER AND YOUR LIFE
We've bundled your favorite BDJ Planner with our Dare to Rise workbook and prompt cards. Plan, journal, and focus on your career aspirations, and you'll be climbing your way to the top in no time.

WANT TO KNOW HOW MUCH YOU'LL SAVE WITH THIS KIT?

Here's an SRP round down of each item:

2023 Planner = Php 649 to Php 1,199
Dare to Rise Workbook = Php 300.00
The Success Studio Bag = Php 2,299.00
The Enlightened Calendar Planner = Php 999.00
Dare to Rise Prompt Cards = Php 249.00
Free Shipping (MM) = Php 150.00

TOTAL VALUE: Php 4,396
DISCOUNTED PRICE: 2,599
(Save at least Php 1,797!)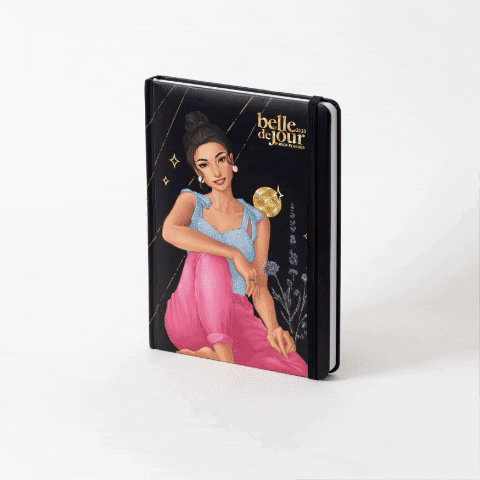 HERE'S WHAT YOU'LL GET:


PLANNER OF YOUR CHOICE: You can choose any of our 2023 Planners. Can choose between our Belle de Jour Power Planners in Classic, Limited Edition, Leather and Discbound, or can choose between Everything is Possible, Navi Journal, Focus Journal, and Essentials Planner.


DARE TO RISE WORKBOOK: This workbook is designed to assist you in your journey toward a fulfilling career position. Use it as a guide, reference, and tracker to help give you focus and achieve your career goals with intention.


CHIC STUDIO BAG: With BDJ X Gouache Collaboration you can now have the perfect partner as you achieve your goals. this chic design bag will carry all your daily necessities, with easy access pockets for your convenience. Made by Gouache, Gouache supports displaced artisans from Marikina and Cogeo Rizal. These are families of skilled artisans who have been in the bag-making industry for generations but have now found it very difficult to compete for projects in the midst of globalization.


ACRYLIC CALENDAR: Write down your calendar and track your habits in the Enlightened Calendar Planner! Comes with a luminous wooden base, which can be conveniently placed on any table or countertop surface. Accessorize your workspace and features your messages in style.


DARE TO RISE PROMPT CARDS: One set of 12 prompt cards that you can use monthly (or even daily) that can help you grow good habits towards your goal.


FREE 1-HOUR DARE TO DREAM WORKSHOP: Experience 60-Minutes of Goal Setting for Empowerment workshop with Dar Ty-Nilo. She'll walk you through a fresh way of setting goals and teach you how to stay committed.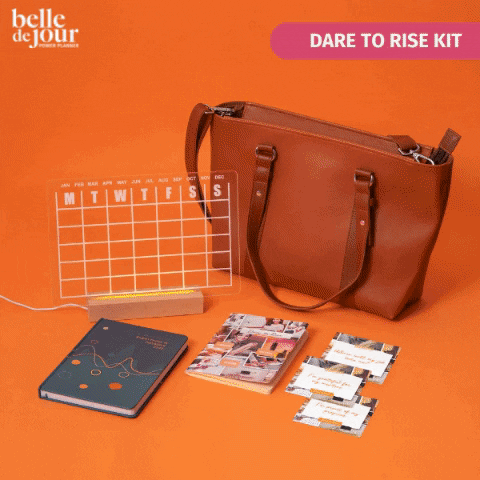 NOTE: Shipping of items will start in October 2022.
Customization requires an additional Php50
Customization is not valid for COD

Let customers speak for us