Em's Bundle
A GREAT GIFT FOR YOUR MOM, AUNT, OR THAT SPECIAL WOMAN IN YOUR LIFE

Celebrate Mother's Day by exploring the world of creativity, gratitude, and mindfulness with our Vivi Mommies. Bundle up your very own "To Do" list in our striped Essentials Notebook and fill your journal with silly thoughts on inspiration daydreams while writing in your Big Ideas Notebook.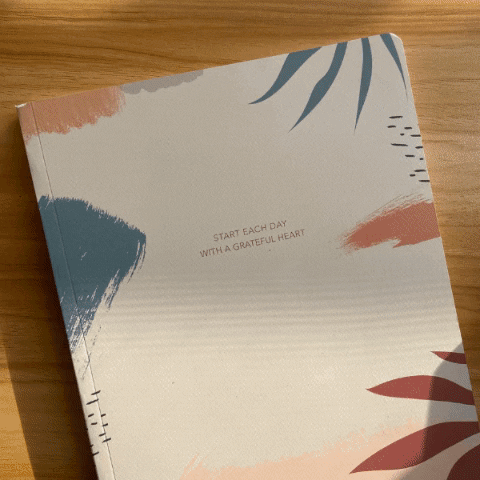 For this bundle, we have Em's Favorite pick! This set includes our bestselling Big Ideas and Essentials notebook, designed for free-flowing creative writing It also comes with a Dare to Be Grateful Card and Tokyo Finds Calligraphy pen to help you reflect on yourself and others around you!



FEATURES:


TOP FAVORITES: This bundle contains some of our favorite items, including the Big Ideas Notebook, Essentials Notebook, Dare to Be grateful Cards and Tokyo Finds Calligraphy Pen


INSPIRATIONAL: Start your morning off right with the Morning pages, then use that creative energy to journal through your daily routine. If you're considering a present, but are not sure what to get, this might be it!


DARE TO BE GRATEFUL: pull a card and spend a moment thinking about what you are grateful for. And if you have time, write it down -- this is the easiest way to start a journaling habit, and this is the first step in creating a life you love. Thoughts become things, and gratitude creates greater happiness.



SPECIFICATIONS:

Big Ideas Notebook: 19 x 24.7 cm, 160 Pages
Essentials Notebook: 14.7 x 21 cm, 144 Pages
DTB Grateful: 56 cards

For Full specs go to SPECIFICATIONS TABS


PACKAGE INCLUDES

1x Big Ideas Notebook (Grateful)
1x Essentials Notebook (Random)
1x DTB Grateful
1x Tokyo FInds Calligraphy Pen
Let customers speak for us