2023 Focus Planner
This 2023, the Focus Journal invites you to reflect on your life; UNDERSTAND yourself better, and allow you to EMPATHIZE with others; SEEK a path to OVERCOME your challenges so you can PRIORITIZE what truly matters.

OBSERVE the world and SHARE the responsibility of COMMITTING to reCALIBRATE your doubts so you can ENJOY the journey and GROW through the learning opportunities and brave acts that attract more harmony and happiness into your life.​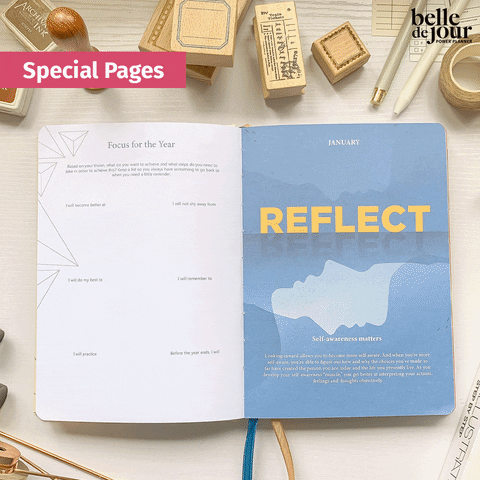 Through this balance, you welcome more harmony and excellence into your life and strengthen your ability to focus. As a result, you're more centered and response-able to handle whatever life throws your way and respond appropriately and confidently. ​


FEATURES:

12 Monthly Dividers with clever typography ​
12 Month-End Check-Ups​
13 Monthly Calendars (Dec 2022 to Dec 2023 )​
Spacious Weekly Spreads for task-taking, note-writing or gratitude-listing ​
​
Brand new and tabbed Special Page Sections that help you through:​

Vision Setting​
Journaling Prompts​
Planning Guide​
Goal Setting​



Special Pages and Trackers​
Habit Tracker​ (NEW!)
Gratitude Page (NEW!)
My Vision
The Road To Your Best Life
Life Declaration
Focus For The Year ​

Choose Love. Choose Power. Choose Wisdom.
Let customers speak for us